Payments by Corporate Tools®
Get Better Credit Card Processing Rates & Contracts
Want to save on credit card processing? Corporate Tools® can help.
When you accept credit cards, your costs depend on who signs you up. If your sales rep wants to pad their wallets, they charge you more. If not, they charge you less. It's that simple.
We can charge you less because we have a high volume of business clients and don't need to make much on credit card processing. We work with a number of payment processors, search out the best (and cheapest) options available, and pass the savings to you.
We offer interchange-plus pricing, with minimal nickle and dime fees that the processors and card networks charge. Our #1 directive is to get you the absolute cheapest credit card processing you can find.
Ready to get started? Simply click the button below to set up your free consultation. Or, read on to learn more about our dedication to helping your business save.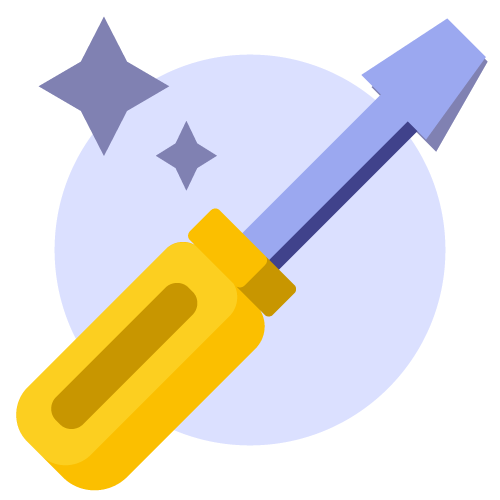 Have Questions?
Contact Our Payments Specialists Today!
Phone: (208) 500-2151
Email: payments@corporatetools.com
Corporate Tools® Payment Processing Services
The main problem with the credit card payment industry is that the more you pay, the more all of the banks, credit card networks, and payment processors involved in the process make, so they have little interest in saving your business money.
That's why it's mission-critical to get the right contract. Ever wonder why some small coffee shops don't want to take credit card payments for low-dollar items but Starbucks and McDonald's don't seem to care?
The answer is simple: the small coffee shops are in the WRONG contracts. They don't have the clout of the big restaurant chains, and they probably dealt with salespeople who didn't care if their merchant service agreement made sense for their business.
Why We Can Get You a Better Deal
When you accept a credit card payment, you're receiving a loan from a processing bank until the customer can no longer dispute the charge. For the processing bank, this is a risky business. That's why horrible merchant agreements are the industry norm, and why you need an industry expert to be your voice.
We have the clout to get the most favorable agreement possible for your business, and we can help you avoid the common mistakes businesses make when they negotiate merchant agreements on their own. Frankly, the payment processors we work with don't want to lose our business, so we can put pressure on them to treat our clients well.
The truth is that most of the credit card processing contracts and fees you'll find described online are put there for suckers. It's like going to a used-car dealership and paying the inflated price some poor sap stuck on the windshield. You know you need to negotiate that ticket-price down, and maybe you even know how to do it. But you probably won't have much success negotiating a better contract with a credit card processing company on your own.
Let Corporate Tools® Bear the Burden Instead
At Corporate Tools®, we can help your business get a better contract with a payment processor because we have the experience to successfully navigate the card payment industry, talk to the right people, and even twist the right arms to get you the terms and rates you need.
We'll be your researcher.
We'll evaluate your payment processing needs & locate the best credit card processing companies for your business.
We'll be your negotiator.
We'll make the phone calls, send the emails, and do the negotiating for you.
But you'll be the decision-maker.
There are no up front commitments, and you can back out any time. We won't lock in the deal until you're satisfied.
Our business isn't built on helping our clients win better credit card processing rates and contracts. Our core business lies elsewhere, in helping our clients start successful businesses that stay successful, so it doesn't hurt us to help you save.
The Power of Corporate Tools®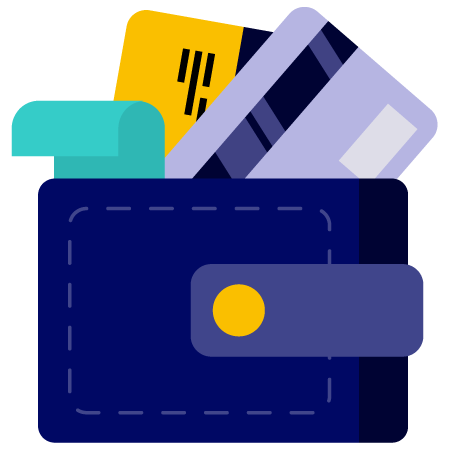 Personalized service.
We'll learn about your business and the payment options you need, and we'll tailor your plan to fit those needs.
Decades of experience.
We'll put our size, clout and experience to work for your business. All for free.
A single goal.
Our only goal is to negotiate better-than-normal rates and contract terms for our clients.
How Our Payment Processing Service Works
Because we offer curated plans for our clients, our payment processing services start by putting you in contact with one of our credit card processing experts.
Our guides then consults with your business and gathers the information payment processors typically need—your business type, business history, sales volume, and more—and we then reach out to the best payment processors and negotiate a credit card processing contract on your behalf.
Here's How the Sign-Up Process Works:
We Start With a Consultation
We know there's no one-size-fits-all solution to your business's credit card processing needs. That's why we start with an in-house phone consultation between you and one of our credit card processing experts.
Together, you discuss how your business works, how you plan to take payments, the type of equipment or software you'll want, and the best ways available to save you money.
Then we'll pair you with the right payment processor for your business's needs.
We Help You Submit Your Application
After we pair you with the right payment processor, we'll coach you through the process of applying. It's important for us to help you apply in order to save you the most money and get the best terms. We'll collect your information and submit it to the processor on your behalf.
You Talk to the Processor's Underwriters
Your financials are not our business. The underwriters will talk to you at this point and decide if they will approve the pricing we requested.
If they don't approve, they will present a new offer, and we'll discuss your options. You can accept the offer or have us shop your account to a different processor.
You Sign Your Agreement & Start Taking Payments
Once your application is approved, you'll sign your merchant agreement with the payment processor and get set up with the processing tools you'll need.
After that, congratulations! You're ready to start taking payments!
We're Here For the Long Haul
Signing with a payment processor and taking payments doesn't mean our relationship is at an end. We're still your Agent and your first line of support at every stage when you need us.
We can also regularly audit your merchant statements. If the processor isn't honest, we can help switch you to a new processor.
Get Started. Today.
Why wait? To get started, simply request your free credit card processing consultation with Corporate Tools®. There are no upfront commitments and no fees until we secure your credit card processing services.
Or Browse Our Free Online Course
Have questions about how credit card processing works, the fees you'll pay, and what to look for in a payment processor? We can help there too.
At Corporate Tools®, we want our clients to know what they're up against, so we put together a comprehensive course on credit card processing to guide you through every aspect of the card payment industry.
This course is free, accessible to the public (not just our clients), and it is as helpful for individuals and occasional sellers as it is for businesses large and small.