Learn How to Accept Credit Card Payments
It's 2022, and if you have a business, you'll be expected to accept credit cards as payments.
For most businesses that means "negotiating" inherently awful, one-sided credit card processing contracts and paying outrageous fees you can't control. Why? Because the card payment industry is archaic and deeply rooted in making sure every financial institution involved gets its tiny piece of the pie.
Corporate Tools® is here to help. We're in the business of helping entrepreneurs start and maintain their businesses, and that includes dealing with the card payment industry. We accept hundreds of millions of dollars in credit card payments. After facing down contract screw-ups of our own for the last 20 years, we set out to provide access to better credit card processing rates and terms that won't screw our clients.
But we have another goal, too. We want you to understand what you're up against, so we put together this extensive Guide on Credit Card Processing to walk you through it.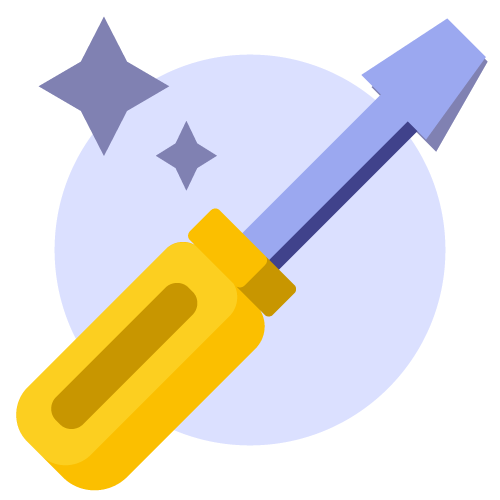 Have Questions?
Contact Our Payments Specialists Today!
Phone: (208) 500-2151
Email: payments@corporatetools.com
How to Use This Guide
This handbook explains how credit card processing works, from basic information like what a credit card is to not-so-basic information about credit card processing fees, merchant services, and how to apply for a merchant account.
It's essentially a free online course on accepting credit card payments, and it's just as well suited to occasional sellers and hobbyists as it is to businesses large and small.
There is no one right or wrong way to use this guide. But if you're new to credit card processing, we recommend reading the main pages from beginning to end. Just follow the "up next" links on every page to go directly to the next page in the sequence.
If you're already a credit card aficionado, however, feel free to skip around to the specific guides you need.
You'll find brief descriptions of each of our main credit card processing guides in the table of contents below, and every page includes a handy navigation bar that includes links to all of the main pages in their natural order.
Plus, at any point you have the option to learn about Our Payment Processing Services or Request a Free Credit Card Processing Consultation with our expert staff.
What You'll Find Inside
Part 1: Understanding Credit Cards
This section explains how the card payment industry developed, how it works, who's involved, and the types of fees you can expect to pay.
Part 2: Ways to Accept Credit Cards
This section covers the available ways to accept credit card payments, explains the differences between in-person, mobile, and online credit card processing, and explores some of the specific credit card processing needs of small businesses,  online businesses, and restaurants.
Part 3: Choosing a Payment Processor
This section will help you get started on the way to accepting credit card payments at your business. It explains how merchant services work, how to get a merchant account, and how to choose the right payment processor for your business.
3.1 Payment Processors: What to Look For
This page explains what you should look for when choosing a payment processor (also called a "merchant service provider" or "credit card processing company"). Choosing a payment processor is one of the most important steps you'll take toward accepting credit card payments at your business.
3.2 Getting a Merchant Account For Your Business
This guide explains what a merchant account is, the types of merchant accounts available, and the benefits of choosing a traditional merchant account for your business. Additionally, it covers how to get a merchant account for your business.
3.3 Credit Card Processing Companies: Common Services, Rates & More
This page compares some of the most well-known credit card processing companies and provides links to informational pages about additional payment processors, such as Square, PayPal, and Helcim.
Payments by Corporate Tools®
With Corporate Tools® Payment Processing Services, we can help your business negotiate better-than-normal rates and contract terms with payment processors.
The key to not getting an awful credit card processing contract is simply the person who signs you up. We know the contracts you'll negotiate on your own will eat away at your profits and make accepting credit cards seem like a futile enterprise. They will probably be the most predatory contracts you'll ever sign.
The truth is that most of the credit card processing contracts and fees you find described online are put there for suckers. It's like going to a used-car dealership and paying the inflated price some poor sap stuck on the windshield. You know you need to negotiate that fake ticket-price down, and maybe you even know how to do it. But you probably won't find much success when you're trying to negotiate a better contract with a payment processor.
That's where Corporate Tools® comes in. We work with payment processors to get our clients set up to accept credit card payments. We start with a free phone consultation, take the time to really understand your business's credit card processing needs, and search out the best (and cheapest) options available to you. Our goal is to get you better-than-normal rates and a contract that won't suck your business dry.
Why? Not because we're trying to make a buck off setting you up with a payment processor. We won't make much, and we don't really care if we do. It's just that our clients' businesses need to become successful and stay successful for Corporate Tools® to be successful, so it's in our best interests to keep you from becoming one more business stuck overpaying for credit card processing.