Overview:
Chieftain of Giant Purple Calculator operator army! We seek you!!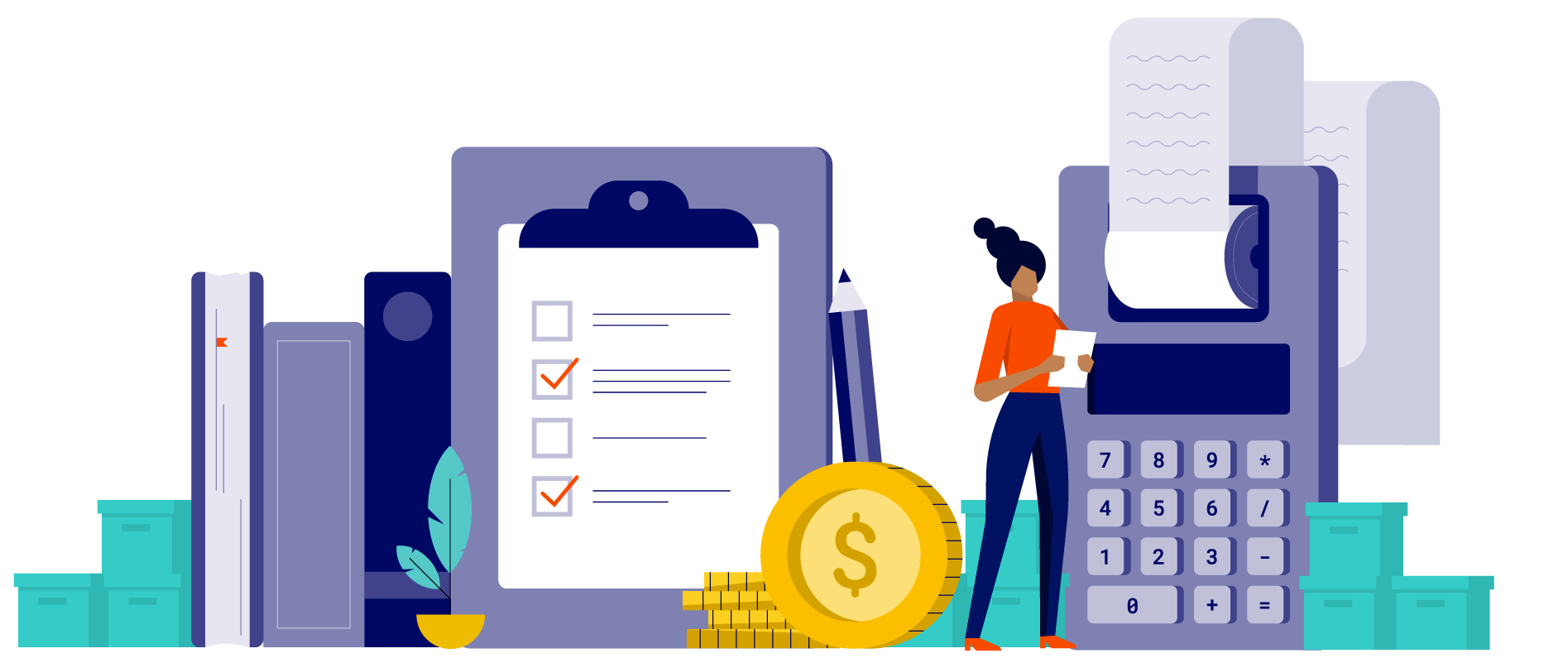 Wage:
DOE: It'll be a good wage, but this isn't a startup or an investor owned company, so there's no shares or bonus structure as part of the compensation package. Please stop asking. I don't care if that's what you're used to.
Benefits:
100% employer-paid medical, dental and vision for employees
Annual cost of living increase
Annual review with raise option
18 days Paid Time Off

Employees transition to flexible time off after 5 years with the company. Not accrued, not capped, take time off when you want.

4 paid holidays off of your choosing
Paid Maternity and Paternity Leave
4% company matching 401(k) with no vesting period
Quarterly "Work Wherever" allowance

Use to make your remote work wherever set up more comfortable, for continuing education classes, a plant for your desk, coffee for your coworker, a massage for yourself... really, whatever.

Creative environment where you can make a difference
No dumb benefits like free dog walking on the weekends that snobby hipster places have to make you feel cool, but mathematically won't cost the company much money because you won't use it.
Trail Mix Bar --- oh yeah.
Responsibilities:
Drive the right growth not just growth
Motivate, mentor, and build our large accounting operation
Lead our company financially
Requirements:
Many years leading and running a recurring revenue business model
Demonstrate how you've driven lifetime value of previous customer bases
Demonstrate how you've improved churn rates at previous customer bases
Managed and lead hyper growth tech companies
Demonstrate how you've driven product development of profitable offerings within complex tech stacks
Ability to hire and mentor cpas, accountants, revenue analysts, controllers, and marketers to push and implement corporate strategies
A deep understanding of why the money goes where in the books
This position is coded as "Hybrid" which means occasional remote work is available, however, this role will be expected to work in our Post Falls, Idaho office 2-3 days/week.  
Why you might like this job:
You are annoyed with yourself because you can't stop thinking about lifetime value, churn rates, MRR, ARR, and making fundamental changes to tech stacks as well as operations to improve conversion rates and reduce receivables. The connection between a product and the revenue is borderline obsessive.
You've been an actual CFO before. Not just the most tenured accountant or controller and found yourself with that title to make you feel good.
You've dreamed of a job where you could take care of the customer, take care of the employees, and use profit to make it fun, not make investors rich. Where you wouldn't have to talk to investors and explain what you do or always be tweaking the balance sheets to get more loans, help investors sell off their shares, or raise additional rounds of funding.
You've dreamed of a job where you could lead, mentor, and focus on growing how we want to grow to sustain better customer solutions and better jobs for our employees. We could care less what the value of our company is. You're tired of playing number games to help investors or meet ratio requirements. You've wondered if you could create an environment where we care about the process and the solution instead of just growing to meet demands from above.
And lastly… You noticed the actual job title is actually called:  Chief Financial Employee, not CFO…. This isn't a job where you're gonna hire a bunch of people and manipulate them and get manipulated yourself with vested shares. It's a job where you'll work with a bunch of people that enjoy the quality of life we strive for. We strive for working and using work to play… have fun with friends, family, your animals, or whatever floats your boat. We've created a culture around taking care of each other and our customers and the profits have always naturally came so we don't focus on profit…
We're debt free, zero sales staff, heck we are currently looking for our first true marketing employee, we've never had a meeting about how to grow profits or get funding. We've just been on a growth party for a decade plus. 35-95% every year for over a decade. You'll need to be able to manage millions of clients that are on a subscription, 1000+ employees, and hundreds of millions in revenue. But the odd thing here is we'd like to stop growing… We have no purpose or need to grow. We have no need to grow what our value or worth is. We'd like to focus on connecting the data, understanding what our best services are, and applying focus instead of just continuing on a binger growth party. We'd like to diversify our offerings and strengthen them, so naturally there will still be growth, but we'd like our growth to be a little more thought out instead of just launching scuds en masse. The problem is knowing how and where to dial it all back and how and where to push. The challenges here will be rewarding, fulfilling, and challenging. The accounting and financial area of our company should ultimately be about 180-200 employees and you'll need to be the type of person who digs that, has motivated and mentored that amount of employees in the past and can help us build up to that level in the right way.
While you'll be a CFO here, we'd like to think of you as our Chief Financial Employee, just so we all make sure to check our egos at the door and focus on what matters: Customers and Employees.   If you've made it this far and are still interested… we look forward to talking with you.